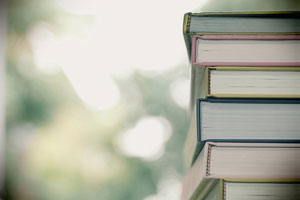 Are you needing HVAC service or installation in your Fort Wayne area home? Before you call up the contractor, it can help to have a working knowledge of some of the more common HVAC terms. This will help you talk like an HVAC pro and better communicate with your technician, whether you're trying to inquire about upgrading your system, schedule service, or arrange for emergency repair.
Common Abbreviations and Terms
HVAC. This is the most basic, and stands for "Heating, Ventilation and Air Conditioning." When selecting a contractor for your home, choose a company that's proficient and experienced in all aspects of the required services.
AHU or "Air Handler Unit." This is the indoor component of a heat pump. When referring to a conventional air conditioner, it's the part that incorporates the fan, motor and indoor coil. In areas like Indiana where furnace heating is common, A/Cs typically will have the evaporator connected to the furnace blower, a set-up that serves the purpose of an air handler.
AFUE or Annual Fuel Utilization Efficiency. This is the primary efficiency rating for furnaces and boilers. It's given as a percentage, and represents how much of the burned fuel (natural gas, propane, fuel oil, etc.) is converted into heat for your home. The minimum for new furnaces in the U.S. is AFUE 80 percent.
CFM or "Cubic Feet per Minute." This measurement reflects how many cubic feet of airflow passes a given point each minute. The larger this unit, the more a given system is pushing air through the ductwork.
HSPF or "Heating Seasonal Performance Factor." This is an efficiency rating utilized specifically for heat pumps' heating efficiency. To talk like an HVAC pro, be sure to request to see, if you want a heat pump, an energy-efficient model with a minimum of 8 HSPF.
SEER or "Seasonal Energy Efficiency Ratio." This an cooling efficiency rating utilized for air conditioners and the cooling mode of heat pumps. The greater this number, the better the energy performance of a specified system and the more money you will save on annual cooling costs. While the U.S. Department of Energy has mandated a minimum SEER rating for all new air conditioners to be 13 (which is rising to 14 next year), you should try for a 16 SEER when upgrading equipment.
For more terms to help you talk like an HVAC pro, contact our experts at Hartman Brothers Heating & Air Conditioning, proudly serving Fort Wayne area homeowners since 1963.
Our goal is to help educate our customers in New Haven, Indiana and surrounding Fort Wayne area about energy and home comfort issues (specific to HVAC systems). For more information about HVAC terms and other HVAC topics, download our free Home Comfort Resource guide.
Credit/Copyright Attribution: "Egasit-Mullakhut/Shutterstock"