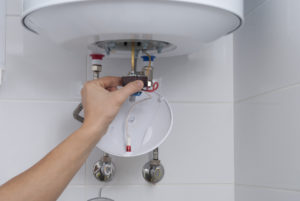 Inevitably, a time will come when you'll have to replace your heater. You don't have to wait for a total breakdown to do so. Here are the signs that tell homeowners it's time to consider making heater replacements.
Age
The average life expectancy of furnaces is 12 to 15 years. If your furnace is 12 years or older, you should consider replacing it.
Recurrent Need for Repairs
Has your heating system needed professional repair frequently in the last few years? You may be having an unreliable system that's slowly but surely breaking down completely. To know whether you should repair or replace the system, consider the following factors:
If the repair costs are less than a third of the price of a new system, you can keep your current system.
If the system has undergone multiple repairs that have failed to keep it functioning properly for years, you should have it replaced.
Abnormally High Energy Bills
If your energy bills are higher than usual, your furnace may be at fault. It may be losing its efficiency as it ages. Call in an expert to help you figure out if you should retire the system to keep your energy bills down.
Unfamiliar Noises
When your furnace gets older and works harder to produce heat for your home, it can make banging, rattling, or popping noises. These unusual sounds can be a sign that your system needs replacement.
The last thing you want on a cold winter night is to realize your furnace should have been replaced. Winter months are a busy time for heating repair and installation companies, so you may have to go without heat for an extended period.
You can avoid these annoying inconveniences by replacing your heating system in the summer. At this time of the year, there are numerous preseason upgrade specials you can utilize to bring your upfront costs down. If you need any help with your heating system, contact the experts at Hartman Brothers Heating & Air Conditioning. We've been helping Fort Wayne homeowners make heater replacements and repairs since 1963.
Our goal is to help educate our customers in New Haven, Indiana and surrounding Fort Wayne area about energy and home comfort issues (specific to HVAC systems). For more information about other HVAC topics, download our free Home Comfort Guide or call us at 260-376-2961.