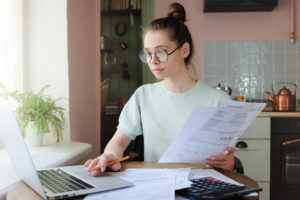 This summer is shaping up to be a scorcher. When the record high temperatures are forecasted, nothing feels better than cranking up the AC and relaxing in the comfort of your home, at least until you see your HVAC summer energy bills.
Fortunately, there are ways to enjoy the cool comfort of summer without breaking the bank.
Get a Tune-up
Everything that is mechanical breaks down eventually. In order to keep your system working properly, your unit should be serviced by a licensed professional annually. During this service, your technician will ensure that the system is clean and working properly. He or she will also take steps to maximize the efficiency of the unit and prevent any future issues.
Insulation
Most people think about insulation only during the winter, but insulation plays a vital role in keeping your home cool during the summer. A properly insulated attic will help prevent the cool air from escaping in unseen drafts. If you haven't checked your insulation recently, consider having a professional complete a thorough inspection.
Pull the Shades
Those beautiful sun rays beaming through the windows can be very costly. Use shades or curtains to block out the sun, especially during the hottest parts of the day. This prevents your home from heating up and lessens the strain on your HVAC unit.
Smart Thermostat
One of the easiest upgrades you can make to alleviate the pain of your HVAC summer energy bills is to upgrade to a smart thermostat. Not only do these devices allow you to monitor energy usage, they also learn your lifestyle habits and can adjust the temperature automatically based on your most active times.
Fewer Appliances
To lower your HVAC summer energy bills, the major pulls on your electricity shouldn't be working against each other. Get in the habit of using major appliances only at night or during the early morning hours when your home is naturally cooling down. This will prevent your HVAC system from overworking.
For more information about smart thermostats or for HVAC maintenance, contact Hartman Brothers, proudly serving the Fort Wayne area.