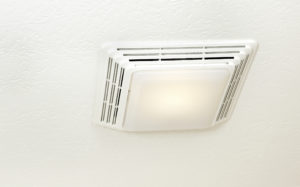 An exhaust fan in your bathroom is a standard feature, since it helps prevent too much moisture from building up. However, you don't have to stick with a regular fan. Bathroom fan combos allow you to have light and heat along with ventilation in this part of your New Haven home. Consider the following factors before choosing one.
Amount of Noise
One of the drawbacks of exhaust fans in bathrooms is the noise they make, but keep in mind that there are different noise levels available with these combos. Look for one that isn't too loud if you don't want the intrusion of a noisy fan while you're trying to take a calming bath or shower.
Energy Efficiency
Bathroom fan combos differ in terms of the amount of energy efficiency they offer. To save on your energy usage and lower your energy bills, look for a combo that offers the highest rating for energy efficiency. This type of combo won't use as much energy when you have the light, fan, and heat running.
Ceiling vs. Wall Mount
When choosing a bathroom fan combo, consider where it will need to be installed. Some combos can be installed in the ceiling, while others can be installed high up on a wall. The right combo for your home will depend on how spacious your bathroom is and what kind of layout it has.
Right Size
You'll find that these combos are available in a wide range of sizes. The size that works best for your bathroom will depend on how large this part of your home is. You'll need to choose a combo with a higher CFM (cubic feet per minute) rating if your bathroom is larger. You should also consider the height of your bathroom ceiling when deciding on the correct size for your bathroom fan combo. You might need a stronger fan when you have a higher ceiling.
If you need help comparing bathroom fan combos and finding the right one for your New Haven home, contact Hartman Brothers Heating and Air Conditioning.