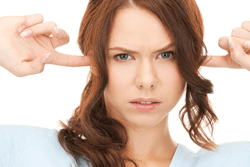 Summers in Fort Wayne can be brutal, and having a functioning central air conditioner makes your home a nice retreat from the heat and humidity. Knowing when you have a problem with your cooling system will keep your home cool this summer. This means listening to the different A/C noises that come out of your equipment, and understanding what they mean.
There are several A/C noises that may be occurring. These include:
Buzzing
Hissing
Clicking
Banging
It's important to listen to your equipment carefully and try to determine where the noise is coming from.
What It All Means
If your outside A/C condensing unit makes a recurring buzzing noise, the compressor may be failing to start up. A probable cause of this is a seized compressor motor. Other causes may be traced to the electrical relay or the start-run capacitor, or even a problem with the voltage. If the buzzing sound is coming from an electrical component, you have an electrical problem that needs immediate attention.
Hissing noises signal that you may have a refrigerant leak. Leaking refrigerant can create a hazardous situation since this chemical is potentially toxic. And an A/C with a decreasing refrigerant level will operate inefficiently, and eventually fail. During routine A/C maintenance, the technician should check the refrigerant level and make sure the system isn't leaking. The sound of air hissing may be leaking ductwork, which also will need attention to avoid energy waste and high utility bills.
When a clicking noise is coming from system controls, you probably have a problem with your thermostat; it may be malfunctioning or completely broken. A clicking or banging noise when the A/C is starting up probably is a result of loose hardware. A loud banging noise can be caused by a loose rotating shaft or a malfunctioning compressor motor.
Hartman Brothers Heating and Air Conditioning can inspect, diagnose and repair any strange noises your air conditioner may be making. We have been servicing Fort Wayne and the surrounding area since 1963.
Our goal is to help educate our customers in New Haven, Indiana and surrounding Fort Wayne area about energy and home comfort issues (specific to HVAC systems).  For more information about A/C noises and other HVAC topics, download our free Home Comfort Resource guide.
Image courtesy of Shutterstock