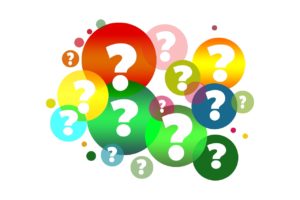 Your heating system, cooking equipment, and any other appliance that burns fuel create carbon monoxide (CO). Normally, this toxic gas is safely vented outside. A CO leak can be lethal, making it necessary to have a carbon monoxide detector in your home. While manufacturer's instructions for CO detector placement vary, there are some general rules you should remember.
Placement Do's
Ideally, you should install carbon monoxide detectors throughout your home. However, if you're installing only one detector, place it near the sleeping area. Additional detectors will give you more protection against CO poisoning.
For maximum protection, install a detector on each floor of your home. To ensure accurate readings, place them five feet above the ground.
Since you're most susceptible to the effects of CO poisoning while asleep, it's crucial to place detectors near your bedrooms. Make sure there's a carbon monoxide detector within 10 feet of every bedroom door.
Your car produces carbon monoxide whenever it's running. Install a detector near or over your attached garage.
Placement Don'ts
CO detectors shouldn't be installed in certain locations of your house. These areas can either hinder the detectors from correctly identifying the carbon monoxide levels in your home or trigger a false alarm. They include:
Beside or directly above fuel-burning appliances
Within 15 feet of your cooking or heating appliances
Areas of excessive humidity such as the bathroom
Near an open window, fan, vent or any other place where there may be a powerful draft
Areas that are exposed to direct sunlight
Before installing CO detectors, be sure to read their installation manuals. To learn more about properly installing a carbon monoxide detector in your home, please contact us at Hartman Brothers Heating & Air Conditioning. We proudly serve the Fort Wayne area.
Our goal is to help educate our customers in New Haven, Indiana and surrounding Fort Wayne area about energy and home comfort issues (specific to HVAC systems). For more information about carbon monoxide detectors and other HVAC topics, download our free Home Comfort Guide or call us at 260-376-2961.
Credit/Copyright Attribution: "geralt/Pixabay"