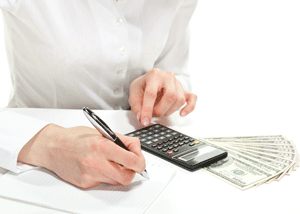 A dual-fuel system combines the best attributes of combustion furnaces with an air-source heat pump and helps you save energy throughout the heating season. In the winter, a heat pump extracts heat from the outside air and transfers it inside for efficient heating – that is, until temperatures fall to around 30 degrees. At that point, with a dual-fuel system, a high-efficiency furnace takes over the work for comfortable, relatively affordable heating. This is preferable to the emergency heat in a regular air-source heat pump, which will trigger an electric heating element that's expensive to use.
A heat pump is capable of achieving 300 percent efficiency, unlike a furnace, which can't go over 99.99 percent efficiency. Combining the two gives you the ability to use the heat pump when temperatures are moderate, then switch to the furnace when the thermometer falls.
The thermostat controls which system works to heat your home. The installing technician designates the set- or balance-point, which is the temperature at which the heat pump turns off and the furnace kicks on. In most systems, however, the homeowner can manually turn on the emergency furnace heating. Increasingly these days, with historically low natural gas prices in various parts of the country, homeowners are electing to switch to the furnace heating even when outdoor temperatures are relatively moderate. The low cost of natural gas, in effect, can compensate for the lower comparative efficiency of gas heating, as compared to a heat pump.
That's the great thing about a dual-fuel system; it gives you the flexibility to use whichever energy source is the cheapest to use.
If your home needs a new air conditioner and you have efficiently designed ductwork in place, this kind of HVAC system makes financial sense. Some newer furnaces may be compatible with heat pumps, which helps you save even more.
If you would like to learn more about a dual-fuel system, please contact us at Hartman Brothers Heating & Air Conditioning. We've provided reliable HVAC services for the Fort Wayne area since 1963.
Our goal is to help educate our customers in New Haven, Indiana and surrounding Fort Wayne area about energy and home comfort issues (specific to HVAC systems).  For more information about Dual-Fuel Systems and other HVAC topics, download our free Home Comfort Resource guide.
Image courtesy of Shutterstock