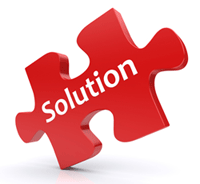 Keeping a comfortable home environment is vital during the cold season, so having a furnace that's blowing cool air is something you'll obviously want to avoid. Usually, annual furnace tune-ups help prevent common problems, but if your device is not blowing warm air as it should, you can try a few things yourself to isolate or address the problem. Before reaching out for professional assistance, try troubleshooting the problem. Here are the main causes and solutions for a furnace that's blowing cool air:
The thermostat is not properly set or isn't working – if the temperature on the thermostat is set too low, your forced-air heating system will not kick on. Make sure the thermostat is set on its heat mode, and adjust the temperature to suit your needs. If you have a non-digital thermostat that's not working, try cleaning the contacts.
The device has a blown fuse or a tripped circuit breaker – you will need to replace the blown fuse or reset the circuit breaker. To reset the circuit breaker, simply go to your electrical service panel, find the tripped breaker, and push the lever all the way to the "off" position, then back to the "on" position.
The pilot light is out – when this happens, the air doesn't heat before it starts circulating. You will need to find the panel that allows access to the pilot. Turn off the gas first and wait a few minutes to ensure the fumes have completely dispersed. Check your device's instructions manual to find out information on how to relight the pilot light. Newer furnaces don't use old-style pilot lights.
There's a problem with the ignition system – an intermittent pilot ignition system or a hot surface ignition system might require advanced troubleshooting to be restored to their proper functioning, so consult the instructions for your furnace first.
If the problem persists, you'll need help from experienced professionals in order to fix your device or find out if you need a furnace replacement. For more expert advice on furnace problems, do not hesitate to contact us at Hartman Heating & Air Conditioning. We've been serving the Fort Wayne area since 1963.
Our goal is to help educate our customers in New Haven, Indiana and surrounding Fort Wayne area about energy and home comfort issues (specific to HVAC systems).  For more information about furnaces and other HVAC topics, download our free Home Comfort Resource guide.
Image courtesy of Shutterstock