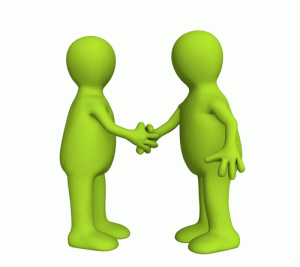 When something goes wrong with your heating and cooling or when you need some maintenance done on your system, it's important to find a dependable HVAC contractor. Having a reliable contractor helps ensure that your HVAC equipment is properly repaired and maintained, so you'll experience fewer problems with it over the years. When choosing a contractor, look for the following signs that they offer exceptional customer service.
Certification
Certification usually isn't required by law, but it indicates that HVAC contractors have the knowledge they need for the job. Check for certifications such as the North American Technician Excellence or the HVAC Excellence certification when looking for contractors for your Fort Wayne home. The EPA does require HVAC contractors who handle refrigerant to have EPA 608 certification.
Surveys
HVAC contractors should be willing to survey your home before coming up with estimates on installations or repairs. Avoid hiring contractors who try to give you an estimate over the phone. In some cases, they might quote a lower estimate on the phone and end up giving you a much higher one after surveying your home.
Solid Reputation
This is one of the most notable signs of great customer service among HVAC contractors. A solid reputation in the local area indicates that a contractor has a history of providing excellent service. You can check on an HVAC contractor's history by reading customer testimonials or looking them up on the Better Business Bureau's website.
Energy Savings
HVAC contractors should be knowledgeable enough to recommend ways that you can save energy. This might mean recommending energy-efficient equipment when you need your HVAC system replaced. It could also involve recommending routine maintenance to make sure your equipment is able to operate as efficiently as possible.
If you have HVAC problems this winter or if you need maintenance on your equipment, contact Hartman Brothers Heating & Air Conditioning. We've been offering reliable HVAC repair and superior customer service in the Fort Wayne area since 1963.
Our goal is to help educate our customers in New Haven, Indiana and surrounding Fort Wayne area about energy and home comfort issues (specific to HVAC systems). For more information about customer service and other HVAC topics, download our free Home Comfort Guide or call us at 260-376-2961.
Credit/Copyright Attribution: "Lukiyanova Natalia frenta/Shutterstock"