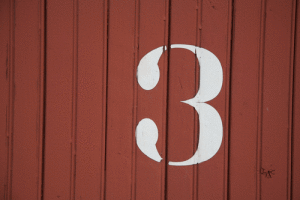 A properly sized cooling and heating system will deliver better energy efficiency and performance than a system that's over- or undersized. An essential aspect of sizing A/Cs, furnaces and heat pumps is calculating the heating and cooling loads (requirements) of the home. Here's a review of the three types of heating and cooling loads for individual homes.
Design Load
The amount of heating or cooling your home requires under specific conditions is called the design load. For example, your home's design load might be 84 degrees Fahrenheit for the cooling season and 24 degrees for the heating season. To determine how much heating or cooling your homes needs at a set outside design temperature to satisfy a set indoor design temperature, the design load takes into account many factors. They include climate, size and layout of the home, its airtightness and insulation, windows, and even landscaping.
Extreme Load
Extreme loads occur during the hottest or coldest days in a particular locale. Your own cooling or heating system should not be designed for these rare occasions, however, because that would render the system too large the majority of the time.
Part Load
In any home, a part load is the most common. Cooling and heating loads are below the design load for much of the year and for much of any given day. As a result, even properly sized HVAC equipment may cycle on and off frequently when weather conditions aren't as hot or cold as the set design load for your home. This could be in the morning or at night, or during spring and fall, when you might still need cooling or heating, but just not as much. To handle this situation, HVAC equipment is being equipped with multi-stage, variable and/or modulating components. They adjust their speed or level of operation to meet current conditions, seldom ramping up to 100 percent operation.
For a better understanding of how heating and cooling loads relate to energy efficiency and performance in your Fort Wayne area home, contact us at Hartman Heating & Air Conditioning.
Our goal is to help educate our customers in New Haven, Indiana and surrounding Fort Wayne area about energy and home comfort issues (specific to HVAC systems).  For more information about heating and cooling loads and other HVAC topics, download our free Home Comfort Resource guide.
Credit/Copyright Attribution: "Mark Hayes/Shutterstock"