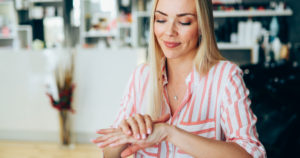 Your air conditioner blissfully tempers the blazing summer sun with a
cool blast of air
. But did you know that the cold, comforting air could harm your skin if preventative measures are not taken?
The good news is you don't have to sacrifice air conditioning to protect your skin
and there are many things you can do to prevent these effects, but first, let's take a closer look at the possible negative side-effects of A/C on your skin.
air conditioning , home comfort , humidity , a/c effects , skin issues