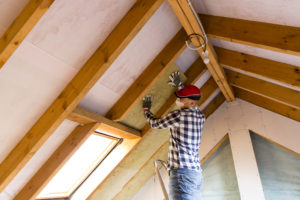 Replacing insulation may enhance indoor comfort and increase
energy savings
. The question is: When is replacing insulation actually required? Under normal conditions,
insulation materials
don't "wear out" or simply deteriorate. However, when affected by specific events, insulation may degrade and no longer effectively inhibit heat transfer. Also, other factors must be considered such as advances in composition and manufacture of insulating materials now on the market.
insulation , energy savings , replacing insulation , home envelope